Western Hanover Emergency Action Team
Bear one another's burdens, and so fulfill the law of Christ.
Welcome to WHEAT, where we serve the Western Hanover community.
ATTENTION: The Food Pantry will continue as it always has – the 2nd &

4th Tuesday

 of every month. However, effective 

March 24

, the food will be distributed curbside only.
FOOD PANTRY YOUTH. With the Food Pantry, we aim to protect the privacy of all clients who come to us for help. In order to maintain this, our policy is that all children under the age of 18 need to remain in the back areas – (pantry, cart loading, or freezer & fridge room). We are truly grateful for and encourage youth participation, but client privacy is something we value. PLEASE – if you are going to bring children volunteers who are under 18 years of age, contact Cathy Williams at phone # 804-752-2339, or Rickie Smith at phone # 804-916-0167. Thank you.
Do you shop on Amazon? There's a free service called
AmazonSmile
that they offer which allows a % of your purchases to go to your favorite charity. Please consider signing up for it and choosing WHEAT. It only takes a minute and it a tremendous benefit.
"Our Community" Quilt 2020: Yes – another year and another fantastic quilt was raffled off – thanks to Country School Quilters. Congratulations to Ginny Welch of Rockville who won this on 12/1. Thank you to everyone involved in this year-long effort.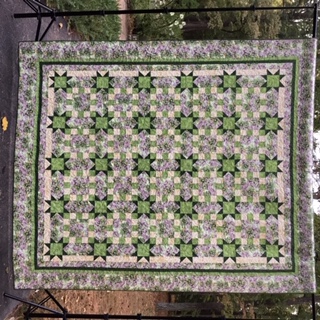 Looking for resources and other programs? Aunt Bertha is more than a website. It's an amazing tool that helps your see what's available in your zip code for Emergency, Food, Housing, Goods, Transit, Health, Money, Care, Education, Work and Legal assistance.  
Click here for Aunt Bertha